Two-Ingredient Easy Dessert
05/01/2023
Leitura: 1 min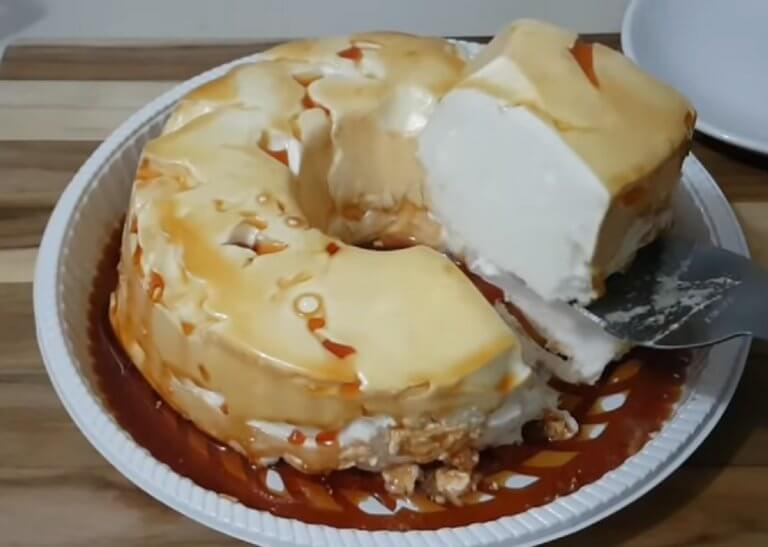 Ingredientes:
1 and 1/3 cups granulated sugar (about 250 g) for the caramel sauce
1/2 cup water for the caramel sauce
7 egg whites for the meringue pudding
12 tablespoons granulated sugar for the meringue pudding
Instructions:
To make the caramel sauce, mix the sugar and water in a saucepan and bring to a low heat. Do not stir until the sugar has turned a caramel color.
Line the interior of a central cone mold with the reserved caramel sauce.
To make the meringue pudding, beat the egg whites in a mixer on low speed until stiff peaks form.
Increase the mixer speed and gradually add the sugar. Continue beating for about 6 minutes or until the meringue is firm.
Place the meringue in the caramelized mold, pressing lightly to eliminate air bubbles. Do not fill the mold completely, as the meringue will expand during cooking.
Bake in a preheated medium oven (180 ºC) in a water bath (using hot water) for 35 minutes or until golden.
Unmold the pudding while it is still warm and serve at room temperature or chilled.