How about "Delicious Lasagna Bolonhesa with Creamy White Sauce"?
04/01/2023
Leitura: 1 min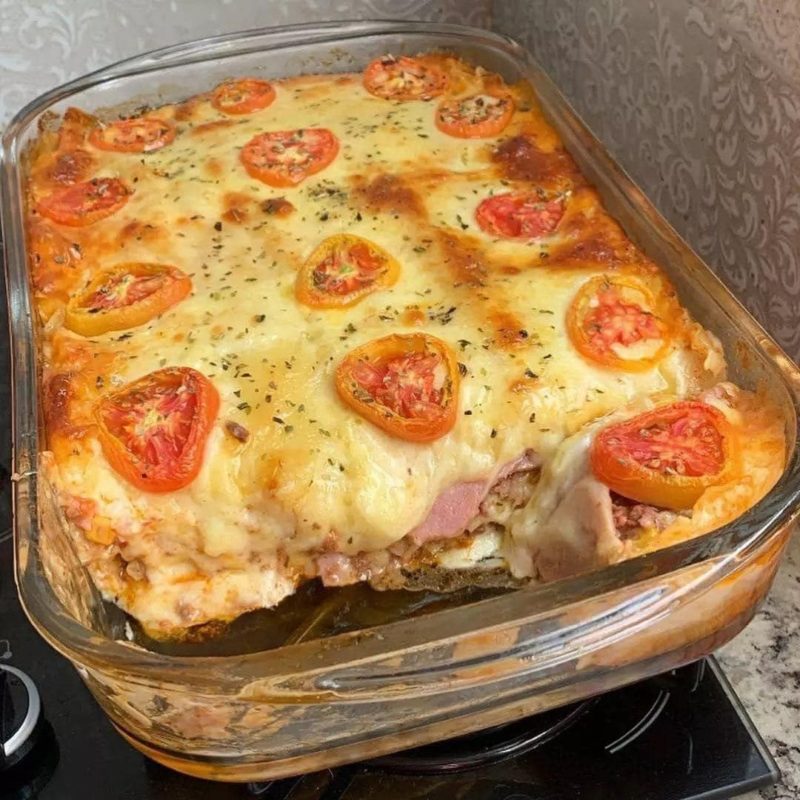 Ingredients:
500 g (1.1 lbs) ground beef
700 g (1.5 lbs) mozzarella cheese
400 g (14 oz) ham
1 packet tomato sauce
2 tablespoons butter
3 tablespoons all-purpose flour
500 ml (2 cups) milk
1 can of heavy cream
Salt, garlic, lemon, and black pepper to taste
Instructions:
Start by preparing the white sauce: melt the butter and flour in a pan over low heat until incorporated. Add the milk, heavy cream, and one slice of mozzarella cheese and stir until the cheese is completely melted and the sauce thickens slightly. Season with salt and black pepper to taste.
For the bolonhesa sauce, season the ground beef and fry it with 1/2 a chopped onion until it's well cooked. Add the tomato sauce and water (use the packet of tomato sauce to measure the water) and let it boil for about 5 minutes.
To assemble the lasagna, place alternating layers of bolonhesa sauce, lasagna noodles, ham and cheese, white sauce, lasagna noodles, bolonhesa sauce, ham and cheese, white sauce, and plenty of cheese in a baking dish.
Bake for about 40 minutes. Serve hot and enjoy!