Quick pressure cooker ossobuco, super succulent
04/01/2023
Leitura: 1 min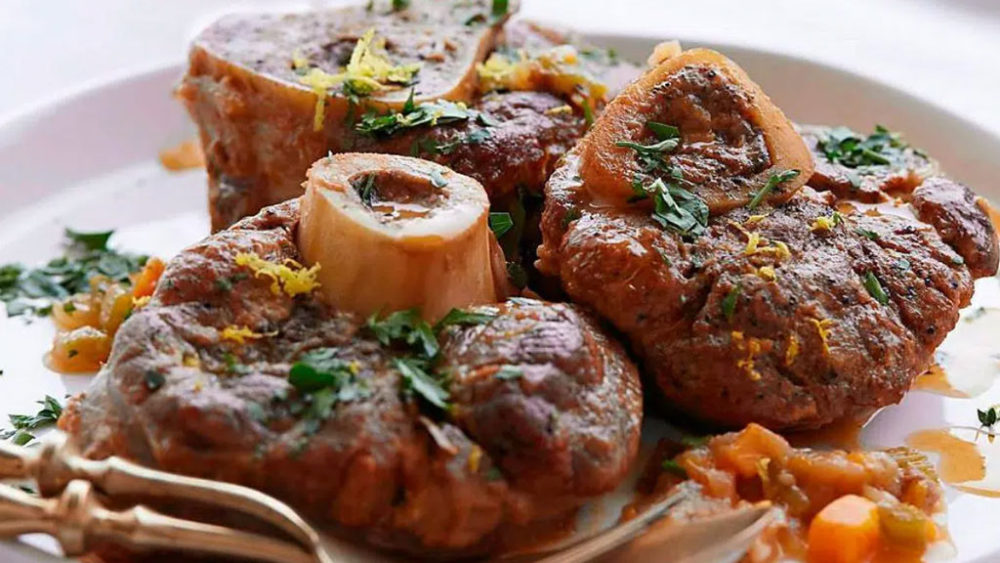 Looks like a very tasty dish! Here is a list of ingredients that may be useful for future reference:
4 beef ossobuco
1 medium chopped onion
1 minced leek
3 tomatoes
1 cup red wine (dry)
1 cup of water (tea)
4 cloves of minced garlic
4 tablespoons wheat flour
salt to taste
Parsley and chopped cilantro to taste
Black pepper to taste
And here is how to prepare:
Place the tomatoes in a blender and blend until creamy. Reserve.
Season the ossobuco with crushed garlic, salt and pepper, and coat the meat with wheat flour.
In a pressure cooker, add a drizzle of olive oil and heat over medium heat. When hot, add the ossobuco and brown on both sides. Remove the meats and reserve.
Add the onion and leek to the pan, add more oil if necessary, and sauté over medium heat until wilted.
Add the beaten tomatoes and cook for 3 minutes. Then add the wine and boil until the alcohol evaporates.
Return the ossobuco to the pan, add the water and cook until it comes to pressure, for about 30 minutes. Open the pan and remove the meats again, set aside.
Pour the broth into a blender and blend until you get a smooth sauce. Put back in the pot or skillet with ossobuco. Bring to a boil and simmer until the sauce reduces. Finish with parsley and serve.
Here are some tips that can help with the preparation of ossobuco:
Be sure to select good quality, evenly cut ossobuco. This will help ensure that the meats are tender and tender during cooking.
Don't be in a hurry to brown the meat. Allow them to brown slowly to ensure the inside is soft and juicy.
If you want a thicker sauce, add more wheat flour when sautéing the onion and leek.
If you wish, you can also add other ingredients such as peas, carrots or mushrooms to add more flavor to the dish.
Serve the ossobuco with white rice or polenta to soak up all the delicious sauce.
I hope these tips help you prepare delicious ossobuco!