Coconut Cloud Dessert
05/01/2023
Leitura: 1 min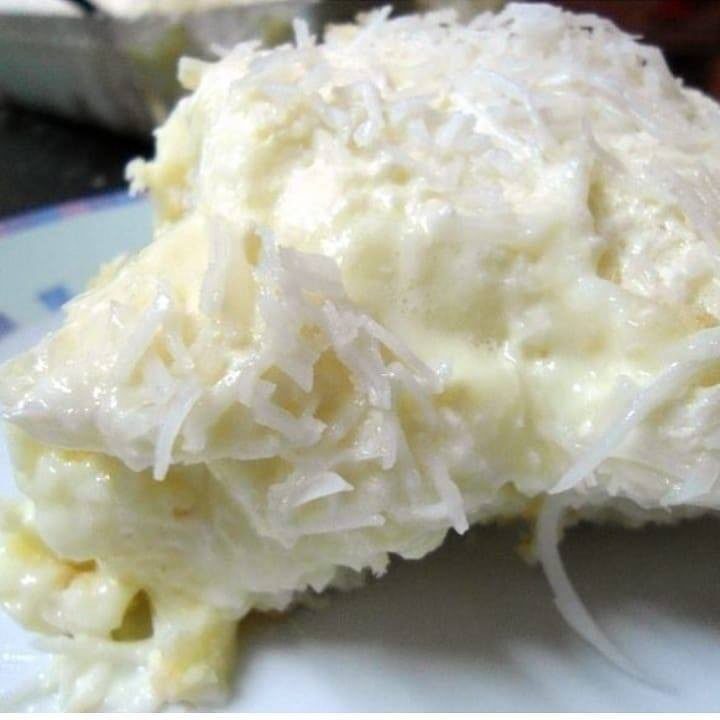 Ingredients:
12 tablespoons powdered milk
1 envelope unflavored gelatin powder (12g)
1 cup granulated sugar
1 tablespoon grated lemon zest
1 grated dry coconut
Instructions:
In 1 and 1/2 cups water, dissolve the powdered milk and mix. Place in the refrigerator for about 2 hours.
Dissolve the gelatin in 1/2 cup cold water and place in a bain-marie until it melts. Once the gelatin has melted, add the sugar and beat in a mixer for about 10 minutes or until it doubles in size. Add the grated lemon zest and set aside in a bowl.
Beat the powdered milk in a mixer until fluffy. Add the dissolved gelatin little by little and mix.
Place the mixture in a wet central hole pudding mold and refrigerate for about 4 hours.
Remove the mold from the refrigerator and unmold the cloud.
Hydrate the grated coconut in about 1/2 cup water. Cover the cloud with the hydrated coconut. Serve.